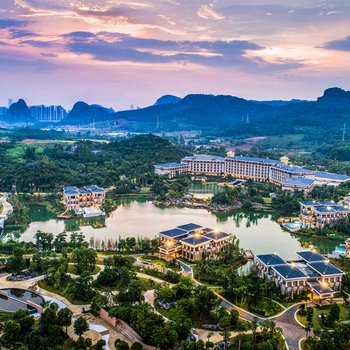 The Lotus Villa Hotel provides a great place for travelers to relax after a busy day. The Lotus Villa Hotel is an ideal choice for travelers who want to take in the sights and sounds of Liuzhou.
With Liuzhou Railway Station just 12km away and Liuzhou Bailian Airport only 22km away, transportation is very convenient. The nearby area boasts an abundance of attractions including Majunzihua Exhibition hall, Vr Xuni Xianshi Theme Amusement Park and Liuzhoushi Rizeng Gallery.
In their spare time, guests can explore the hotel's surroundings. Airport pickup can be arranged by the hotel upon request. This Liuzhou hotel offers parking on site.
Our guests rate this hotel as one of the best hotels for cleanliness. For guests traveling with families, this hotel is consistently one of the most popular choices.